NOVEMBER:
North Bennet Street School Open House
November 17 – 18 (Friday & Saturday)
10:00am – 2:00pm
150 North Street, Boston
I'll be hanging out in the Bookbinding Department with fellow NBSS Workshop Instructor James Reid-Cunningham for the NBSS Open House. This is a great chance to see the space in action, chat with us about workshops and check out the work being produced by the full-time students. The other seven departments will also be open to guests, so make sure to check out the rest the school has to offer.
---
DECEMBER:
Northampton Book and Book Arts Fair
December 2 – 3 (Saturday & Sunday)
1:00pm – 5:00pm & 10:00am – 4:00pm
Smith College Campus Center
100 Elm Street (Route 9)
Northampton, MA
Stop by the 3rd annual Northampton Book and Book Arts Fair. This will be my second year attending alongside my studio mate and colleague Colin Urbina. I will have some of my recent embroidered bindings on display along with information about upcoming workshops and ways to participate in the Guild of Book Workers.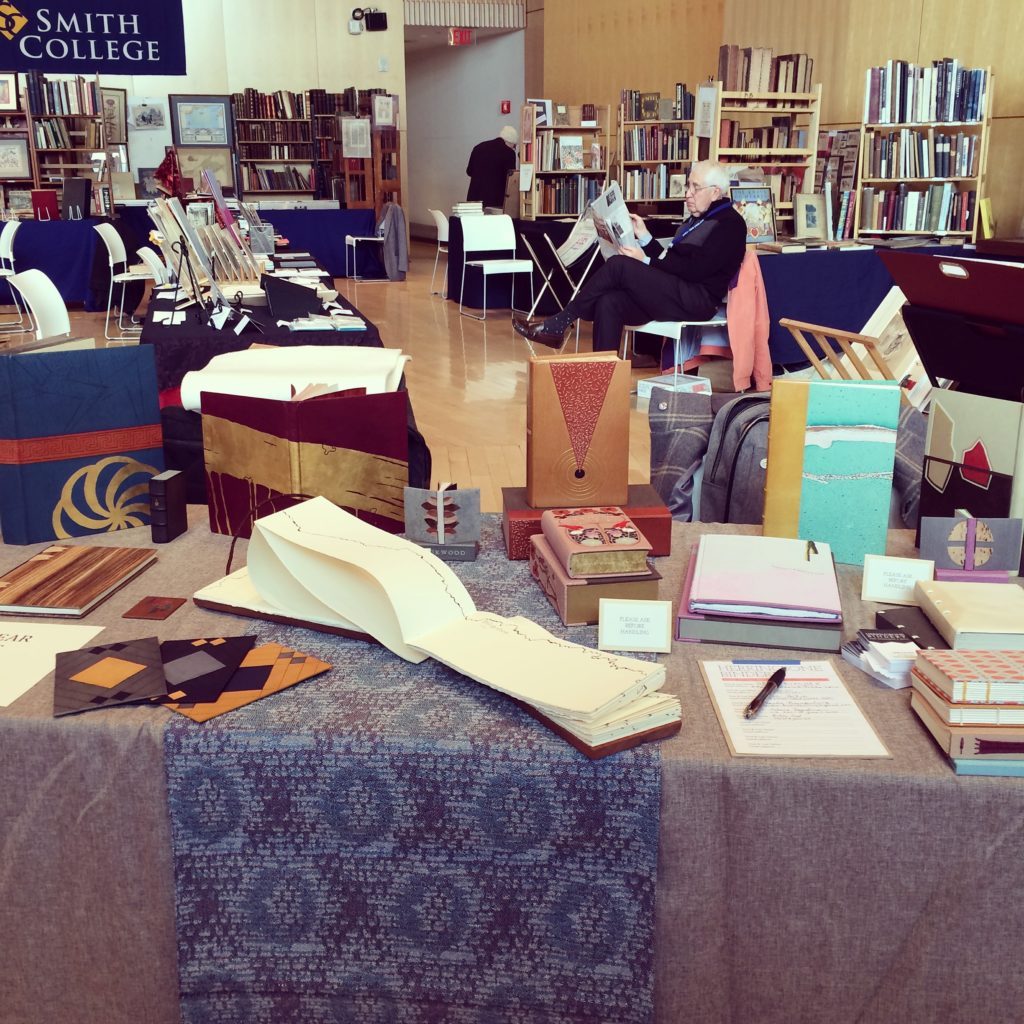 ---
JANUARY:
Bookbinding 101
January 27 – 28 (Saturday & Sunday)
8:30am – 4:30pm
North Bennet Street School, Boston, MA
This class is currently full, but another will be added soon. This shorter workshop focuses on technique as students will construct through the aid of kits. Students will make three different binding structures and create an enclosure to house everything. This workshop is perfect for anyone curious about bookbinding and what North Bennet has to offer. No prior experience necessary.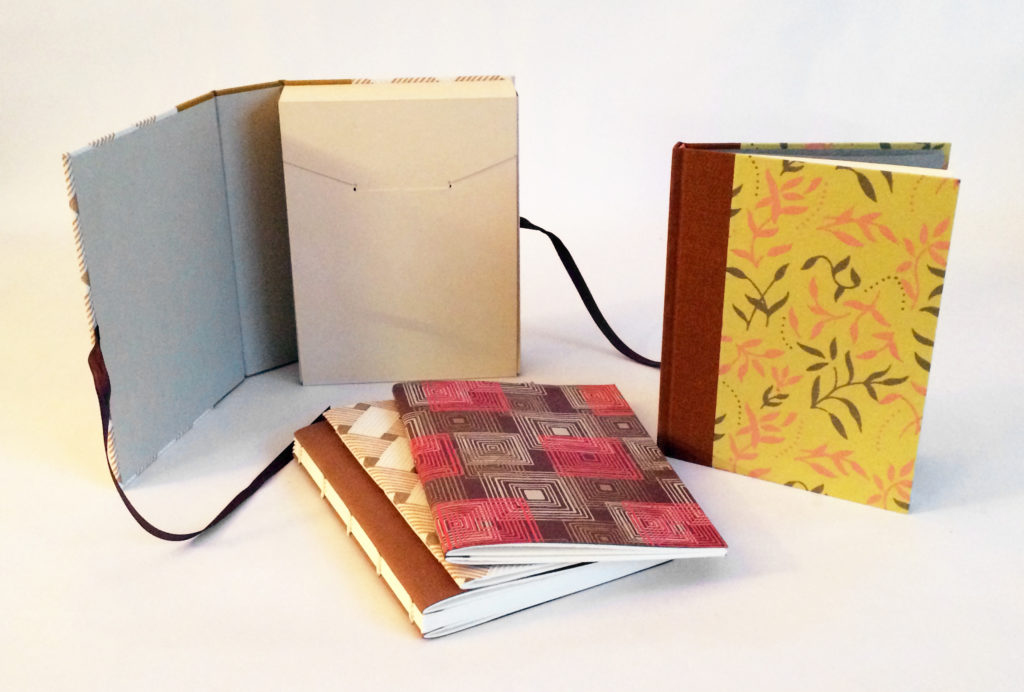 SaveSave