SEPTEMBER
Millimeter Binding
September 23 – 29
Maine Media Workshops + College
Rockport, ME
The millimeter binding came about during the first World War when leather became a scarce resource for binders. Still wanting to provide an elegant leather binding to their clients, binders would use a minimal amount of leather to cover the spine, putting a millimeter or two of leather onto the boards. In this workshop students, will be creating a Rubow-style millimeter binding, learning how to make paste papers and work with leather. Each student will finish the course with a book wrapped in their own paste paper and with a thin strip of leather running across the top and bottom of the binding. This class is open to all and a great introduction to book arts!
---
OCTOBER
Fundamentals of Bookbinding I
October 1 – 5 (Monday – Friday)
North Bennet Street School
Boston, MA
This is a great workshop if you are interested in the full-time program at North Bennet or wanting to learn a new skill. During the workshop students will explore the basics of bookbinding through a variety of non-adhesive structures and finish the week by making a flatback case binding. We will discuss materials, adhesives, tool use and students will have access to traditional bindery equipment.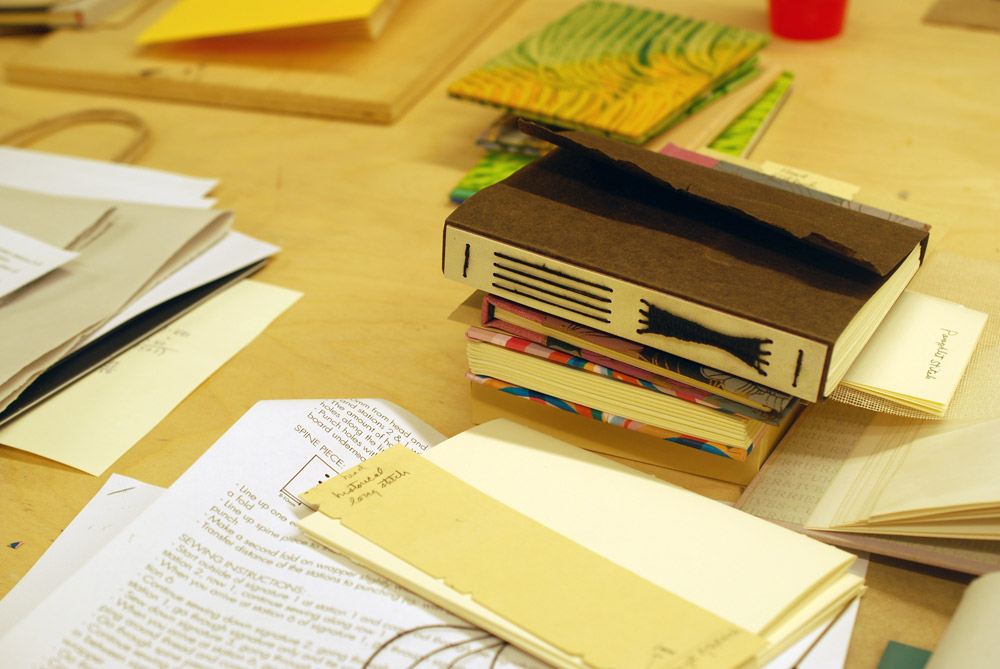 Bookbinding 101 
October 9, 16, 23 & 30 (Tuesday evenings)
North Bennet Street School
Boston, MA
​In this two day class, students get a quick introduction to various bookbinding techniques by exploring three different book structures. The class begins with a simple pamphlet and continues with constructing two multi-signature books known as a flatback case binding and link stitch binding. Finally, students construct a box to house all of their creations. This class is a great way to familiarize yourself with bookbinding and is perfect for those who are curious about the craft.
---
NOVEMBER
Make Your Own Punching Cradle
November 11 (Sunday)
North Bennet Street School
Boston, MA
A punching cradle is a very useful piece of equipment for bookbinders. During this class, students create a collapsible punching cradle with a variable length. The collapsible cradle is lightweight, saves space, and is perfect for traveling or working in small spaces.