NOVEMBER
Cross Structure Binding
4 Sessions // November 1, 3, 8 & 10 (Tues & Thurs evenings)
6:00pm – 8:30pm (EST)
Hosted by Maine Media Workshops + College
The Cross Structure binding is a non-adhesive binding that offers much freedom to the text block. This 20th century design created by Carmencho Arregui is greatly inspired by the Long Stitch bindings of the medieval era. It is suitable in conservation or new bindings, such as travel journals or decorative bindings. The structure is uniquely constructed by interlocking the front and back cover at the spine.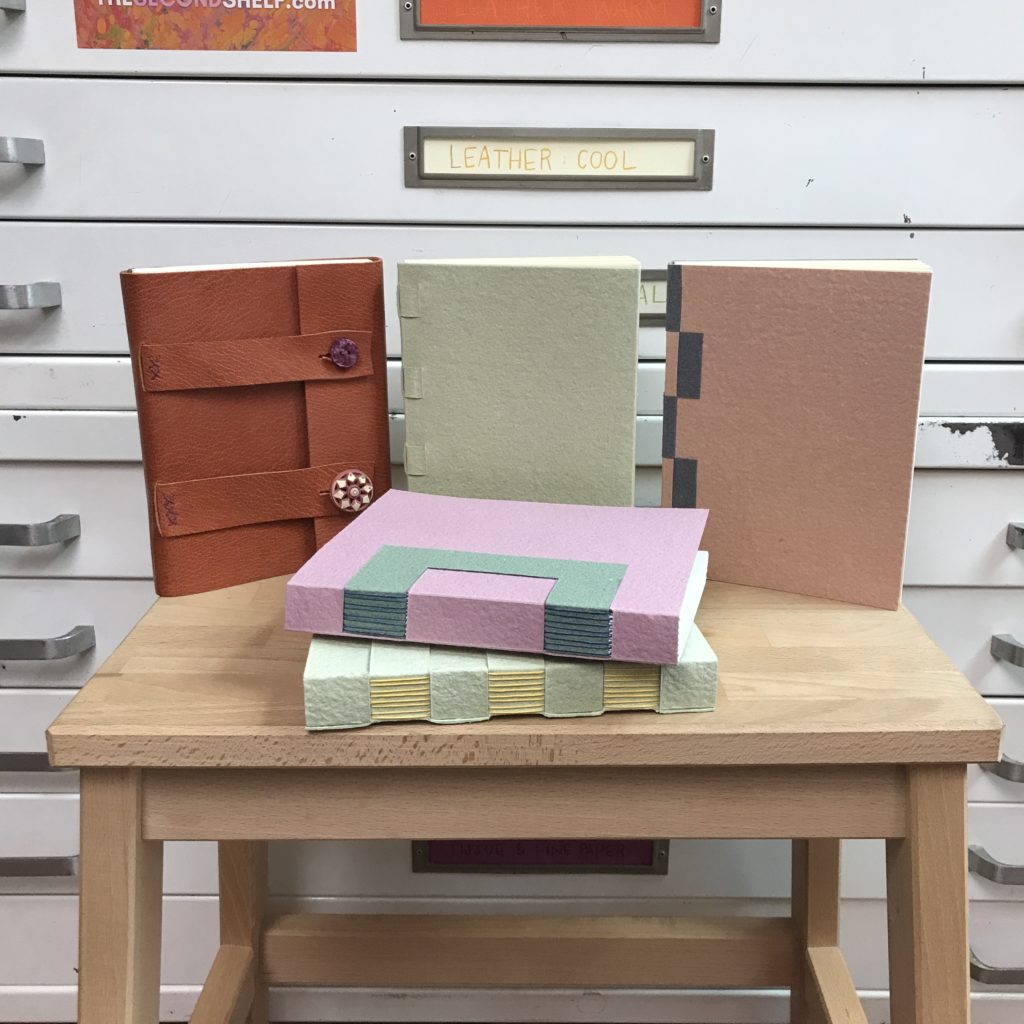 Secret Belgian Binding
2 Sessions // November 12 & 13 (Sat & Sun)
10:00am – 1:00pm (EST)
Hosted by Maine Media Workshops + College
The Secret Belgian binding is a popular structure, used primarily for artist books. This style of binding is simple and easy to construct; it opens flat and is perfect for thinner text blocks. Students will learn 2 different finishing techniques for the Secret Belgian.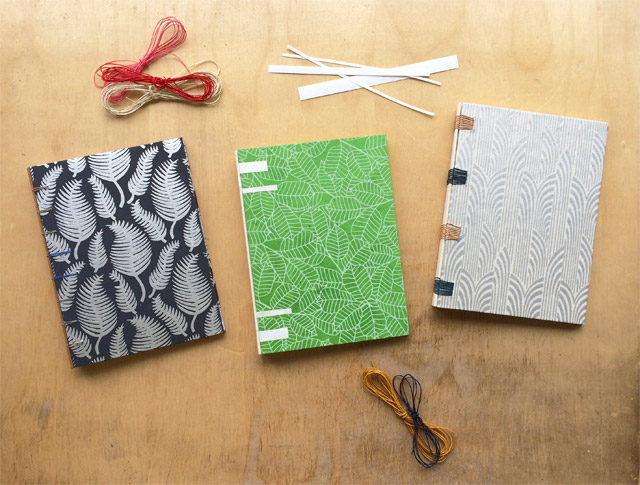 Telescoping Box
3 Sessions // November 15, 17, & 22 (Tues & Thurs evenings)
5:00pm – 7:00pm (CST)
Sign-up by November 3 to receive your material kit! – 4 SPOTS LEFT

In contrast to the clamshell box, this style of enclosure has a completely separate lid that slides off the base. In this workshop, students will construct an inner tray set within a frame for the object to rest. A ribbon will be added for easy retrieval of the object. Students will be able to customize the inner tray to fit an object from their own library.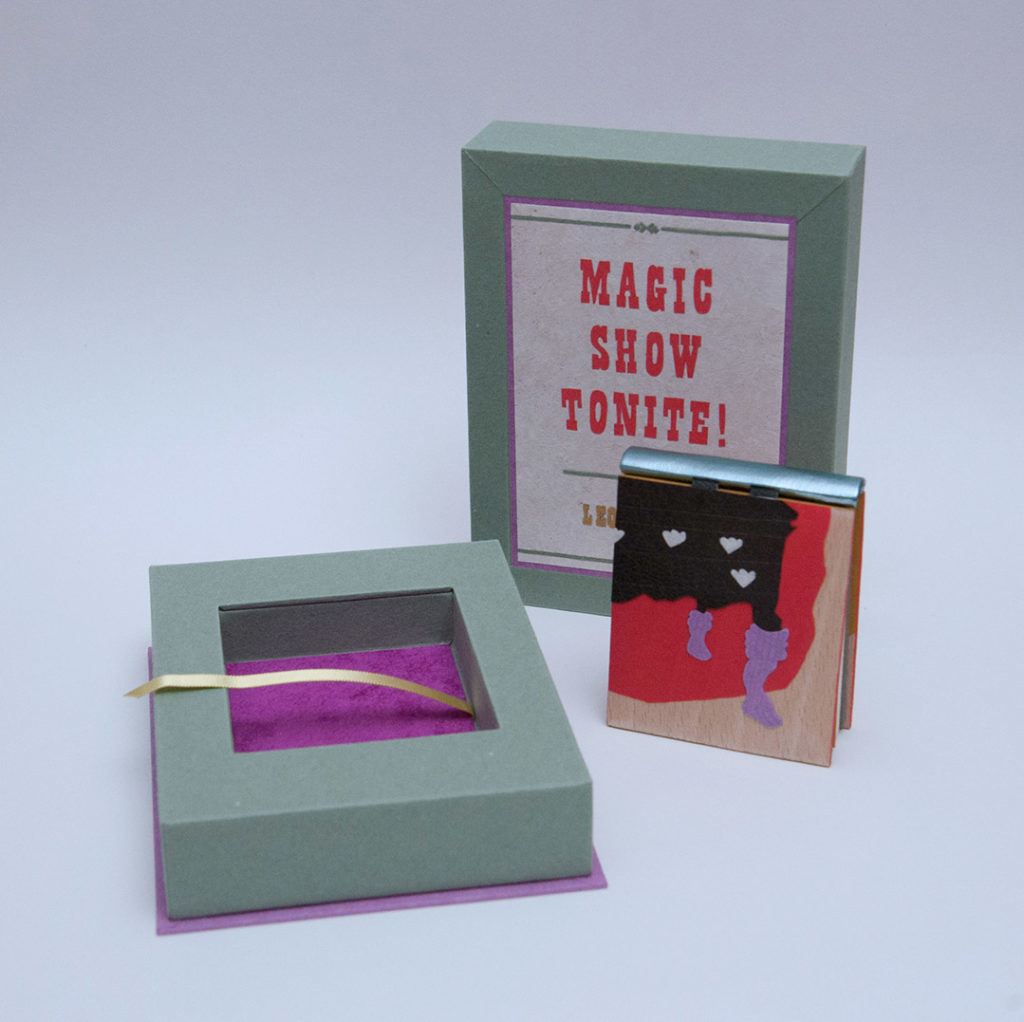 DECEMBER
Tue-Mouche Binding
2 Sessions // December 3 & 4 (Sat & Sun mornings)
9:00am – 11:30pm (CST)
SOLD OUT – Join the wait list!

Translated to "flypaper", the Tue-Mouche was developed by Ben Elbel as a variation to the Dos Rapporté structure (another one of his innovations). The Tue-Mouche is an easy and economical form of bookbinding. The covers are constructed entirely from heavyweight paper, layered to create rigidity and strength, while the flexible spine allows the binding to open without constraints. In this workshop students will learn how to create the Tue-Mouche structure from start to finish.