Over the course of 10 years, Jan Sobota participated in four Helen Warren DeGolyer Triennial Competitions. Every three years the Bridwell Library on Southern Methodist University's campus chooses a book from their collection to be rebound by an individual binder. Each participant offers a proposal binding for the chosen title in addition to an example of their work. The winner of the Helen Warren DeGolyer Award receives a commission to bind the selected book according to their design proposal.  Two other prizes are awarded for excellence in fine binding and design. 
The first time Sobota entered this competition was in 2003, creating a proposal for Mark Twain's Adventures of Huckleberry Finn. His design was given the Judge's Distinction of Interpretation award: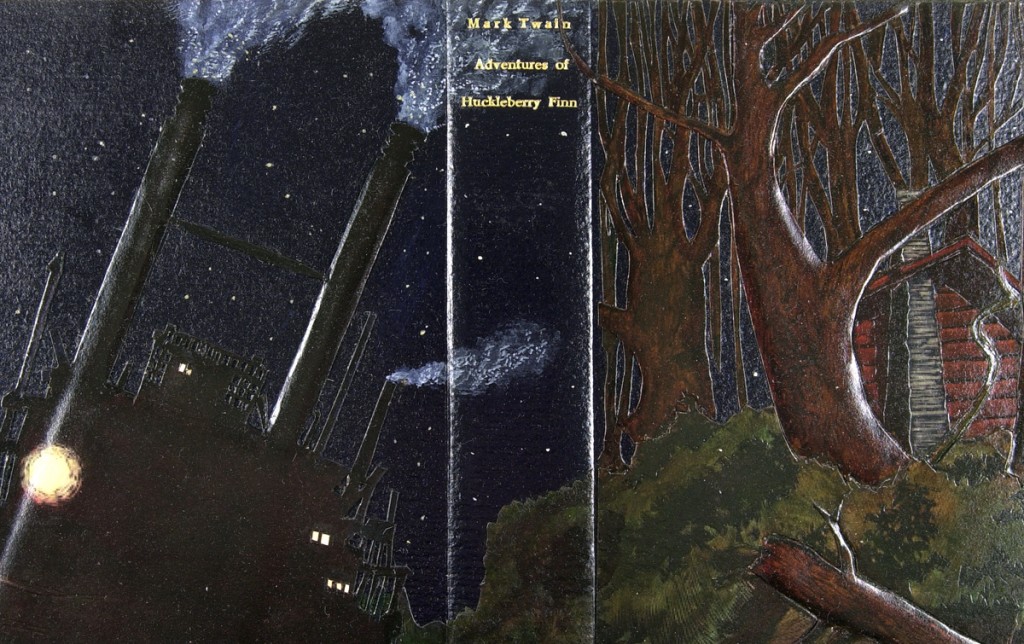 An example of his work submitted for the 2003 competition:
This binding of Les Chansons de Bilitis by Pierre Loüys is translated from Greek and includes illustrations by G. Barbier engraved on wood by François Schmied. This edition was printed in Paris in 1922. A triple cover board binding structure bound in brown Harmatan goatskin for the top layer, gold leather for the middle and dark blue goatskin for the doublures with blue suede leather flyleaves. The same gold leather was used to create wrapped headbands, the top edge was gilt. 
---
For the Fourth Helen Warren DeGolyer Exhibition in 2006, Sobota presented his proposal for Jorge Luis Borges' Ficciones: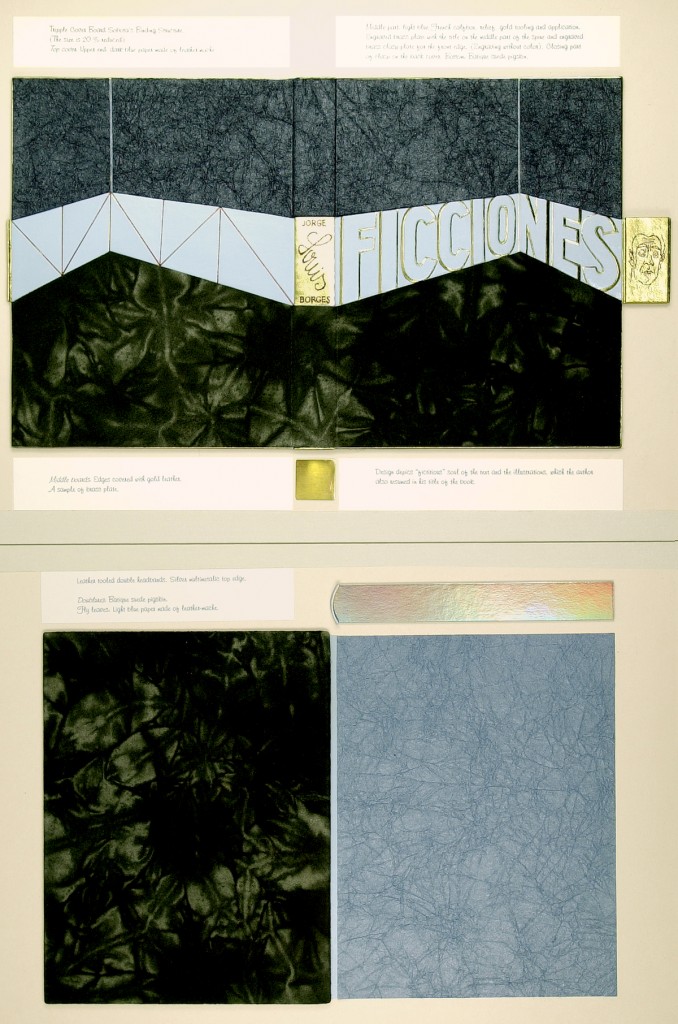 Sobota proposed a triple cover board binding structure, to be covered in dark blue paper made of leather-maché, light blue French box calf (title in relief outlined in gold tooling) and batik suede pigskin. A brass plate on the spine engraved with the author's name along with a brass clasp along the foredge engraved with the author's portrait. The middle board would be covered with gold leather and doublures of batik suede pigskin. The flyleaves would be light blue paper of leather-maché. Double core leather-tooled headbands and silver multi-metallic gilt top edge.
"The design depicts the 'fictitious' soul of the text and the illustrations, which the author also suggests in the title of the book". The 1987 edition of Ficciones includes illustrations by Gabriela Aberastury, Julio Pagnao, Mirta Ripoll, Raúl Russo and Alicia Scavino.
An example of Sobota's work included in the 2006 submission was a binding of Jules Verne's Le Tour Du Monde En Quatre-Vingts Jours:
---
John Grave's Goodbye to a River: A Narrative was chosen for the Fifth Helen Warren DeGolyer Competition in 2009. Here is Sobota's proposal submission: