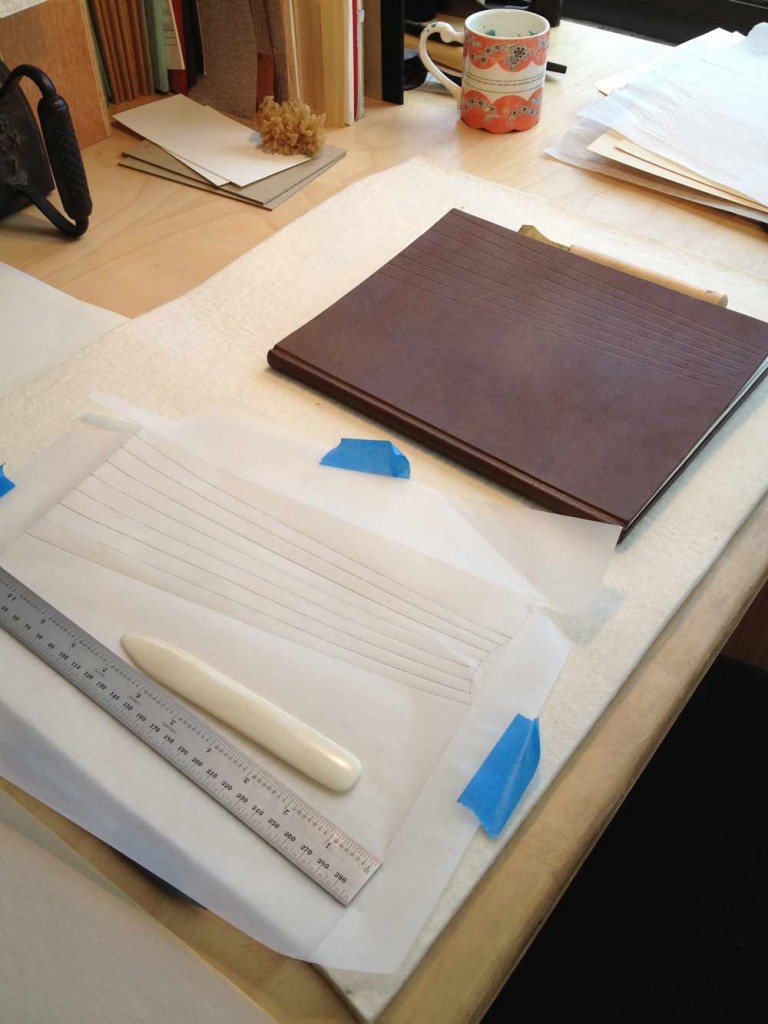 If you missed Part One of this post, you can check it out here.
After cautiously and carefully paring a rather large piece of goatskin, I was ready to cover. Being that it's summertime and rather warm in our bindery, I was faced with the challenge of a thirsty piece of leather and quick-drying paste. After wrestling with the leather, particularly the headcaps and corners, the book was successfully covered and put to rest overnight. 
The design on the cover is quite simplistic, an inspiration from the first musical score titled Three Nyatitis. A nyatiti is a five to eight-stringed plucked lyre from Kenya. The eight lines are spaced wider at the head of the cover then at the tail, where they end to form a partial circular shape. This negative space represents the sound hole of the instrument. The lines have been blind tooled into the leather.  
The title for each composition has been gold tooled along the visible spine of the leather on either side of the blind-tooled lines. Each title has been hand-tooled with 16 point Centaur handle letters.
An interior shot showcasing the beautifully handmade paste papers from Deena Schnitman.