I'm so proud and excited to announce the opening of my shop on Etsy! In my practice I get to work on a lot of interesting projects under the guide of my clients. The items on Etsy sprang into life during the brief moments of freedom between client work, giving way to personal, limitless flashes of expression. I began with a collection of Lokta papers in a broad range of colors, which inspired the hand-dyed thread on the Coptics and paste papers used for the flatback journals and jotters. 
Check out my previous post on paste papers. My most favorite pattern is the plum scallops over mint!
I'm also a fan of the linear Coptic journals (available in earth tones and blue tones). Inspiration for this design came during my first year at North Bennet Street School from a poster that was hung in front of my bench. The minimalistic design is fresh and enhanced by the soft, muted tones of the Hahnemuhle Ingres.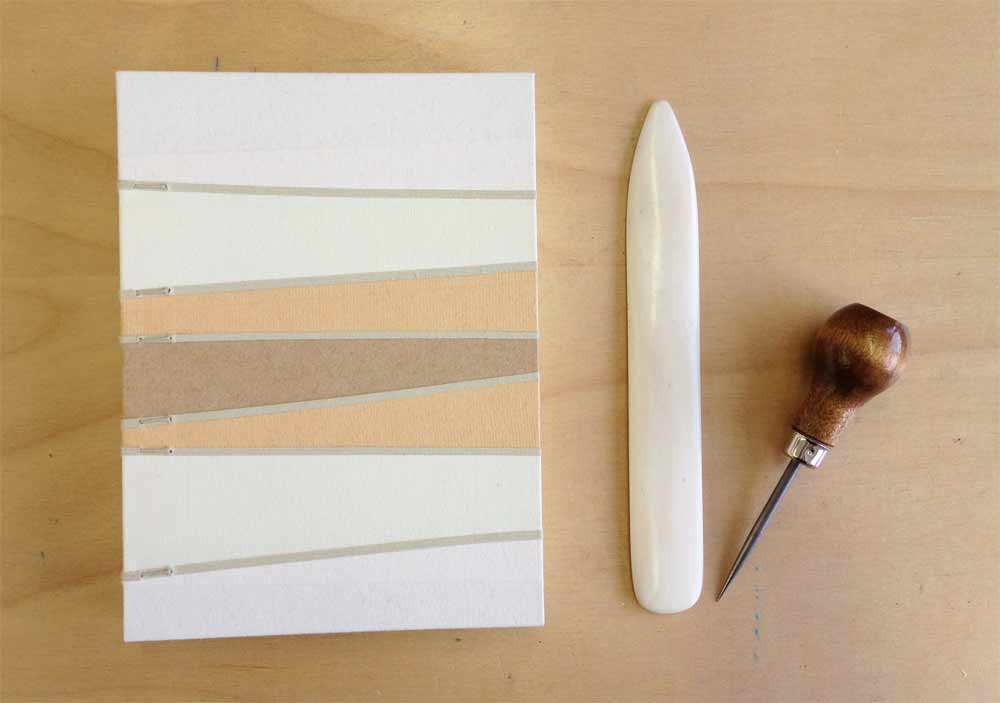 Check out the Herringbone Bindery shop and leave a comment about your favorite product. Thanks in advance!!