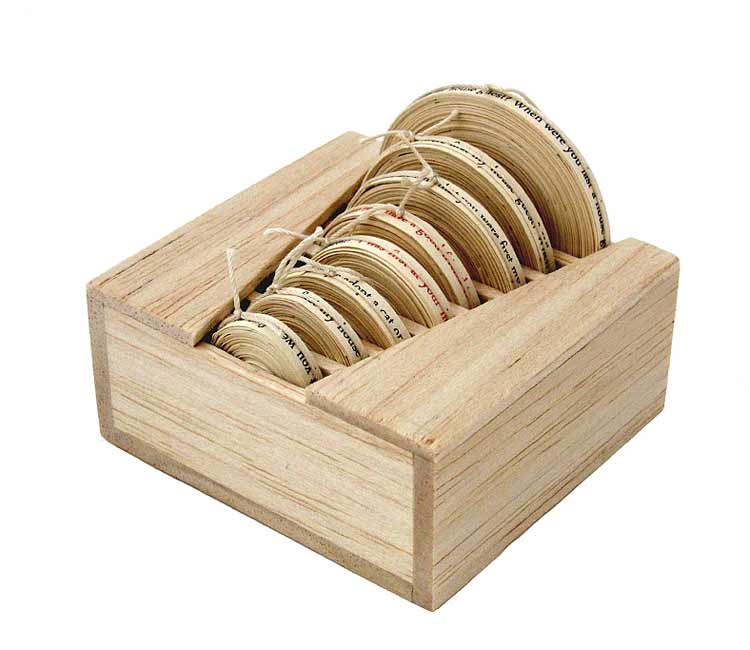 In this unique artist book created in 2010, Michelle Ray explores human relationships in the scope of the houseguest. Home is Where I'm Alone Unless I Have Company includes a series of interviews conducted with houseguests capturing feelings on personal and public life, intimacy and human interaction. These interviews are inkjet printed on scrolls encased in a wooden enclosure. This artist book is held at the Mandeville Special Collections Library at the University of California in San Diego.
A note from Michelle:
An artist's book is an ideal medium for conveying the duality of private and public living, as books are democratic objects that live in the public but demand an intimate viewing experience.