For the past few months, I've had a Nag Hammadi model sitting on my bench, provoking me. I finally found the time to sit down, examine and recreate the model (which belonged to my lovely friend Anna). This particular binding is based off one of the mid-fourth century bindings, which were unearthed from an urn near the town of Nag Hammadi in 1945; the structure was quite simple to construct. 
For my Etsy shop I've created a simpler version by leaving out the cartonnage and papyrus, while incorporating bright buffalo and goat skin. These blank journals are filled with kraft paper and are quite suitable for the traveler and homebody alike. The image below displays all the pieces that come together to make the binding.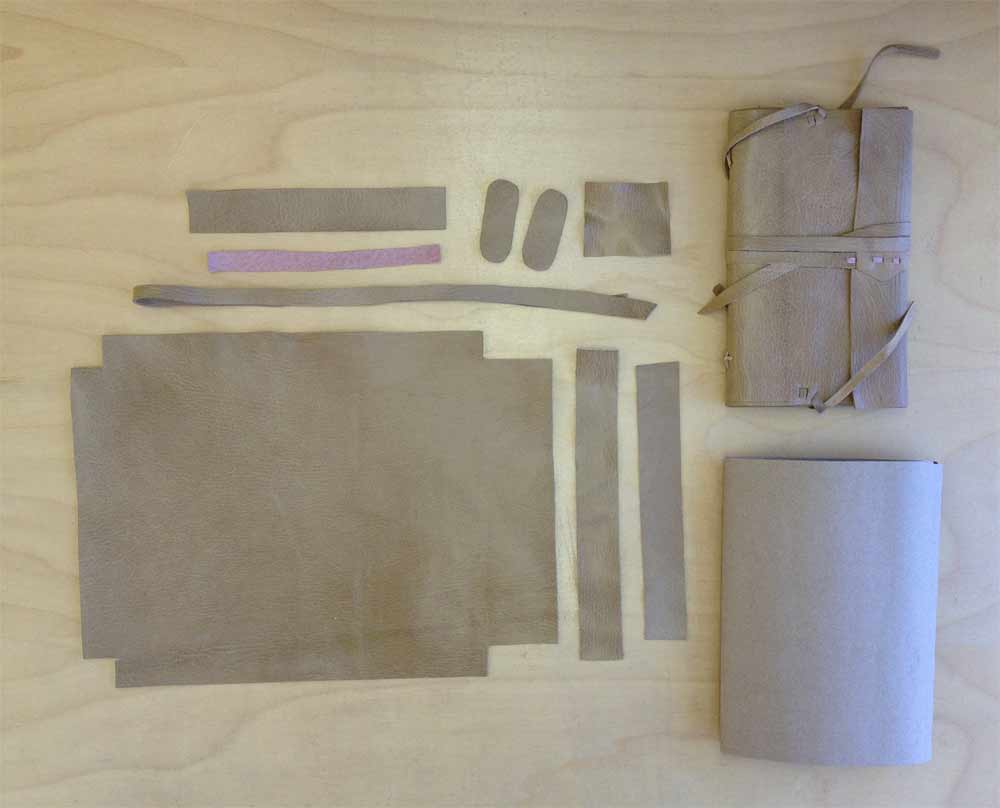 The journals are bound in soft and supple leather. In addition to the wrap-around tie, there are ties at the head and tail to keep your pages safe and secure. Journals are available in a five different color choices, from sea foam green with red accents to…
mauve with maroon accents. See them all at the Herringbone Bindery shop!