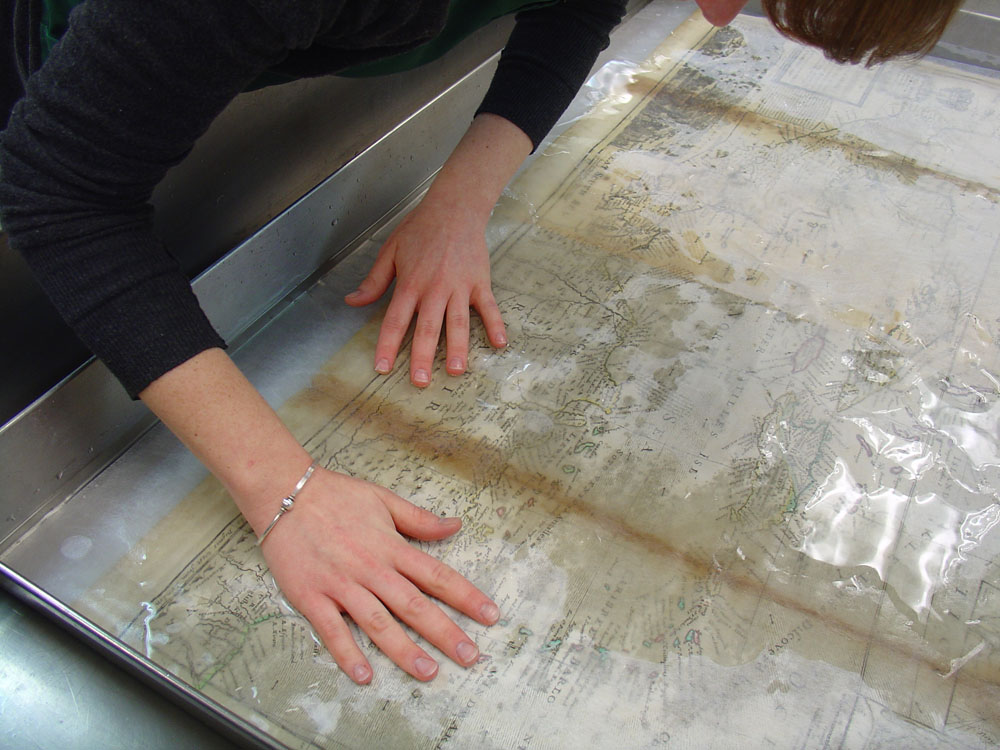 In conservation, there are an endless number of questions to ask oneself on a daily basis. Is this binding contemporary with the text? Should I size this paper? How am I going to reback this mess? The reality is that in this field, it often has less to do with how you're going to treat an object and more to do with why.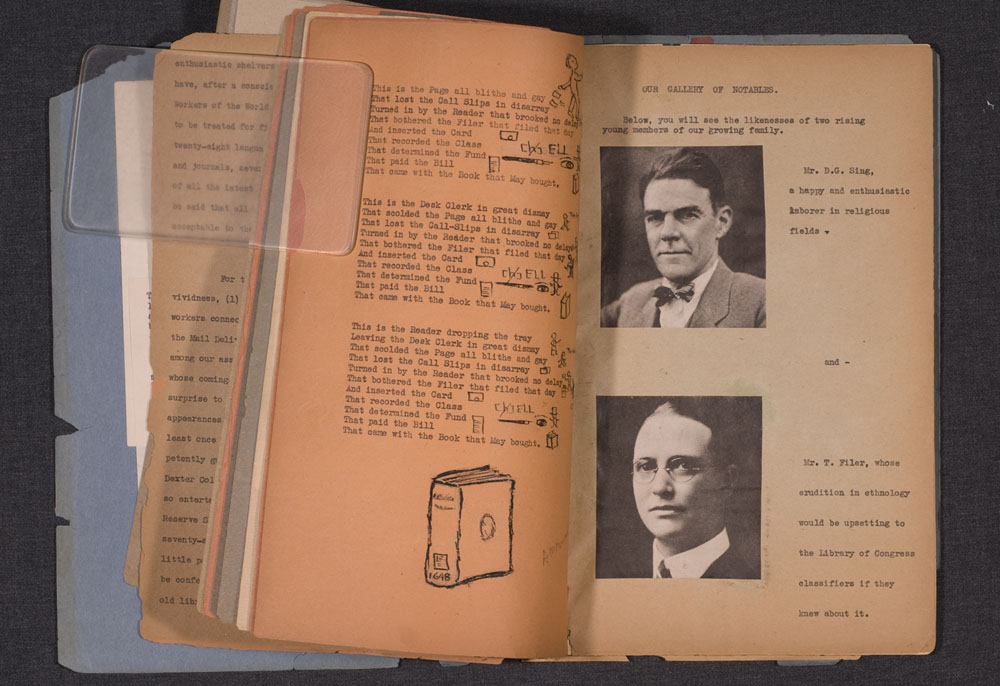 As a book conservator at the Northeast Document Conservation Center, it's difficult to predict what might come across my bench from week to week. NEDCC is not a collecting institution and as a result, the objects that come in and treatments we perform can vary pretty widely. Despite the fact that certain treatments might not come up with great frequency, it's crucial for us to keep our broad skill set sharp. In addition to knowing how to execute these treatments, it's of equal importance for us to know what the most appropriate approach is. 
When a client approaches us about a volume or collection of volumes, one of the first things we work to establish are the goals of that client and/or their institution. This helps to inform our recommendations and gives both us and the client a sense of what is possible. 
If the intent is to put a volume on exhibit, it may be decided that we should improve its appearance by surface cleaning and stabilizing the binding to make it safe for display. If the volume will be used for teaching, we have to be more thoughtful about its ability to function – this might mean reattaching loose material, reinforcing or replacing sewing, or rebacking. If the volume is considered important because of its content but the binding isn't necessarily special to the client, we may change the binding altogether or decide just to digitize it. Particularly fragile items that will be used for research or otherwise handled will often be digitized and returned with handling instructions or if they're in particular bad condition, may be encapsulated and post bound. Objects that are considered artifacts are generally approached in the most conservative manner and may only be boxed. We often remove damaging materials, but not always – if it is considered part of the history of the object, it might be necessary for us to leave them.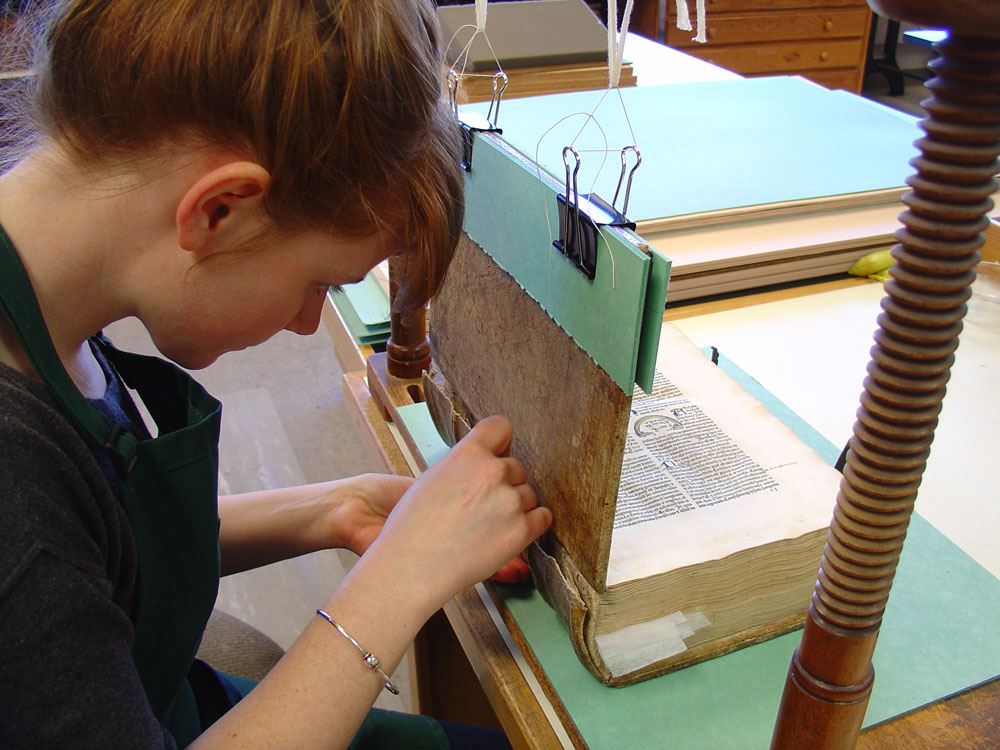 As a general rule, our intent is never to treat an object in a manner that is unnecessary. We aim only to perform treatments that are responsible and, to the extent possible, reversible. A large part of our job is to educate clients and help them to make the best decisions for their collections. We often aid in prioritizing – if an institution only has a certain budget for the year but aims to treat a set part of their collection, we're able to guide them in those decisions.
At any given point, it's not unusual for us to have two very similar volumes that receive very different treatments. This depends largely on the object's intended use and the goals of the institution, but may also have to do with timeline and budget constraints. As challenging as it may be, it's extremely important for us to balance working efficiently with treating each volume on its own and being thoughtful about what we hope to see as an end result.