Fantasy & Nonsense is a compilation of poems from 19th century American poet James Whitcomb Riley elegantly letterpress printed on handmade paper with wood engravings by Robert Buchert.  Riley was known for writing about rural Midwestern life to an audience of young readers.  However, this unique collection portrays a devilishly playful side of Riley's poetry through whimsical tales of things both eerie and peculiar.  Buchert's illustrations harmonize beautifully to the mischievous tune of Riley's words.
This binding was completed for an exhibition put on by the Rocky Mountain Chapter of the Guild of Book Workers.  Each submission will be judged for its level of craft and creativity. Results are still pending.
My inspiration for this binding came from two lines in the first poem "A Nonsense Rhyme" (sea of pale pink lemonade and cringing grass).  The style of binding is referred to as Millimeter (specifically Rubow) where a millimeter of leather is exposed on the head and tail edge of the book.  I wanted to keep true to the whimsical feel of the poetry, so I used two separate leather colors, blue-gray for the head and mauve for the tail.
The paste paper cover was created with a mixture of acrylic paint, distilled vinegar and sugar with accents of cucumber paper from Hiromi.
Check out more photos after the jump.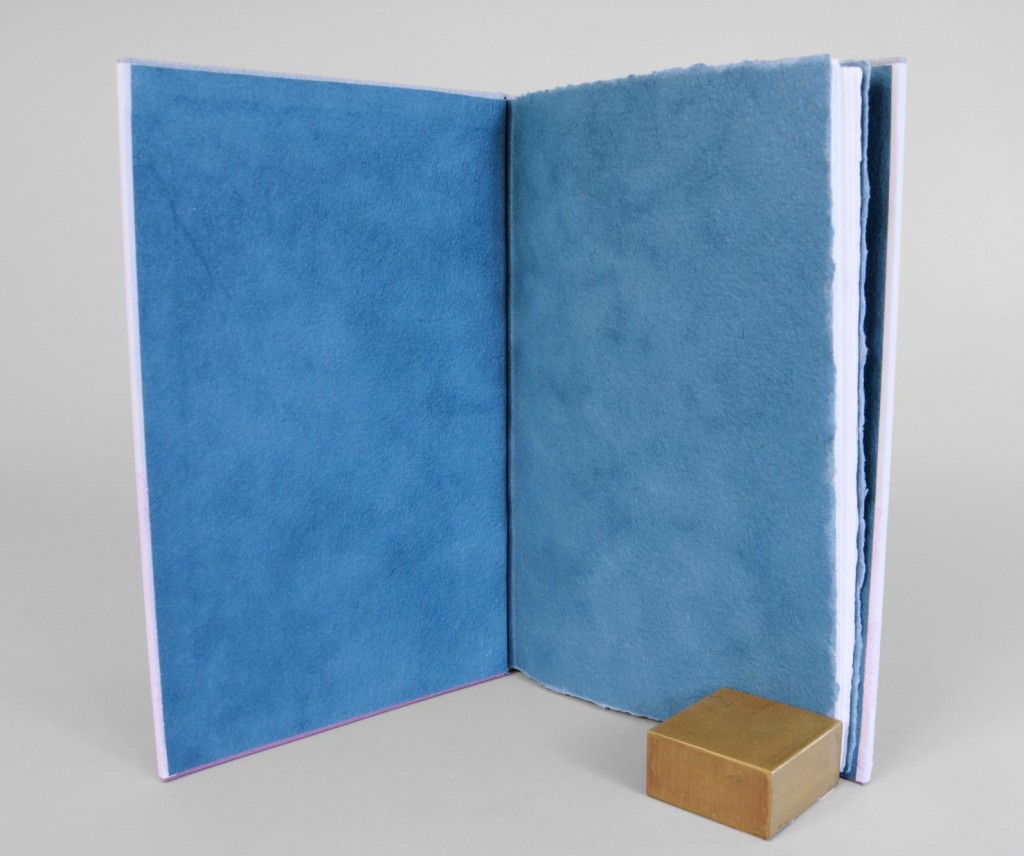 A clamshell box was made with the same mauve leather on the spine, a stamped label in the same blue-gray leather and brown Canapetta cloth.  The inside is lined with Ultrasuede in white to protect the texture of the paste paper.