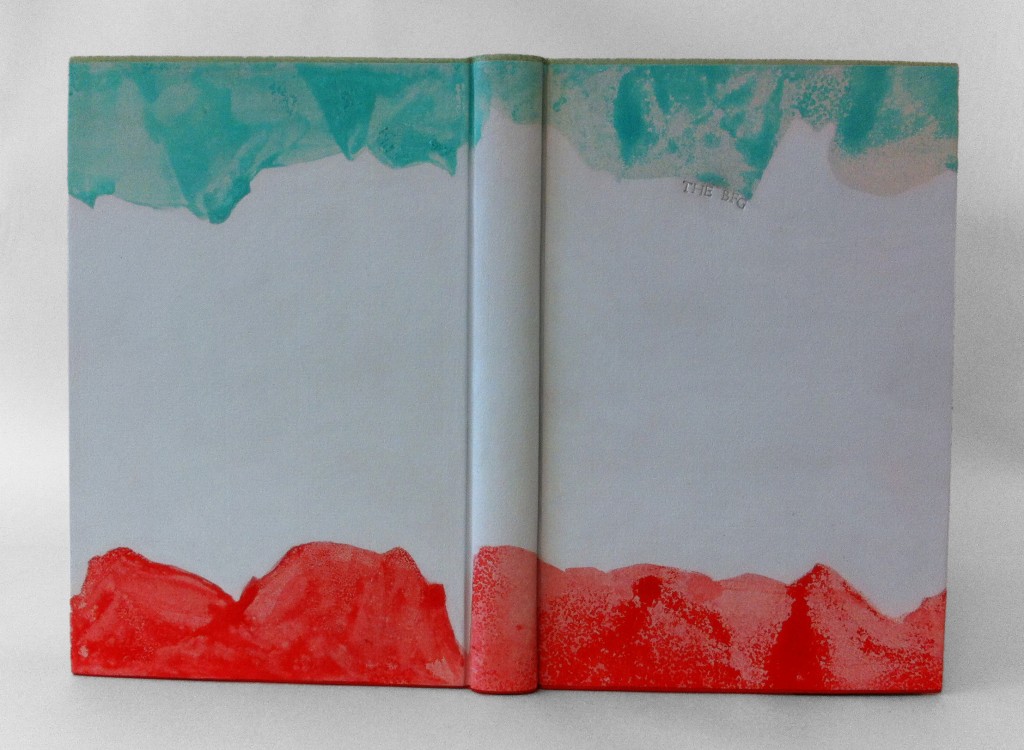 Just 4 weeks remain at Buy Some Damn Art.
As I reread The BFG by Roald Dahl, it quickly became clear that I wanted to illustrate the dreams and nightmares captured by the Big Friendly Giant. The reader joins little Sophie in her journey to Giant Country, where we learn about the nasty giants, snozzcumbers and the BFG's vocation as a dream catcher. Each dream and nightmare is collected into a jar where they remain until released into children's rooms at night. Sophie describes dreams as being small oblong pale sea-green jellyfish, soft and shimmering, while nightmares thrash around as scarlet blobs of gas and bubbles of jelly. 
I made the decision to bind The BFG as a millimeter binding in the Rubow style so the design could run the full length of the book uninterrupted. Using Sophie's description as a guide for the color palette, I created a paste paper to reflect each illusion. Each area of color is a mixture of gouache, sugar and vinegar applied with a scrap piece of binder's board. As the paint mixture dries the partially dissolved sugar crystals burst leaving a textural and dimensional effect. 
Each color continues along the board edge and the edge decoration visually saturating each side in a single color. The tail board edge and headband are covered with scarlet goatskin from Harmatan, while the head board edge and headband are covered with buffalo from Remy Carriat in amadine (light sea-green). Each edge is painted with acrylic paint mixed with airbrush medium, water and wheat starch paste. The head edge is a sea-green blue, foredge is a light grey and the tail edge is scarlet red.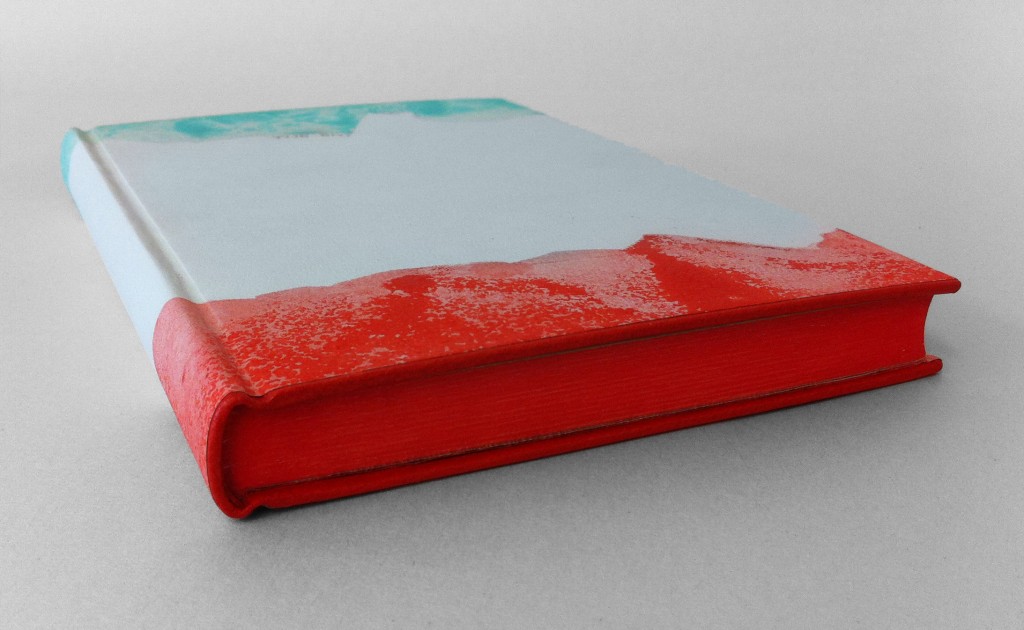 The endpapers were so fun to make. I've worked with vegetable papyrus in the past and felt compelled to use the cucumber since the BFG eats only one thing: snozzcumbers. I acquired the cucumber papyrus from Hiromi Paper which are handmade by an artist in Germany. Using a thin paste wash I broke up the papyrus and collaged the pieces together on top of light gray Hahnemuhle Ingres.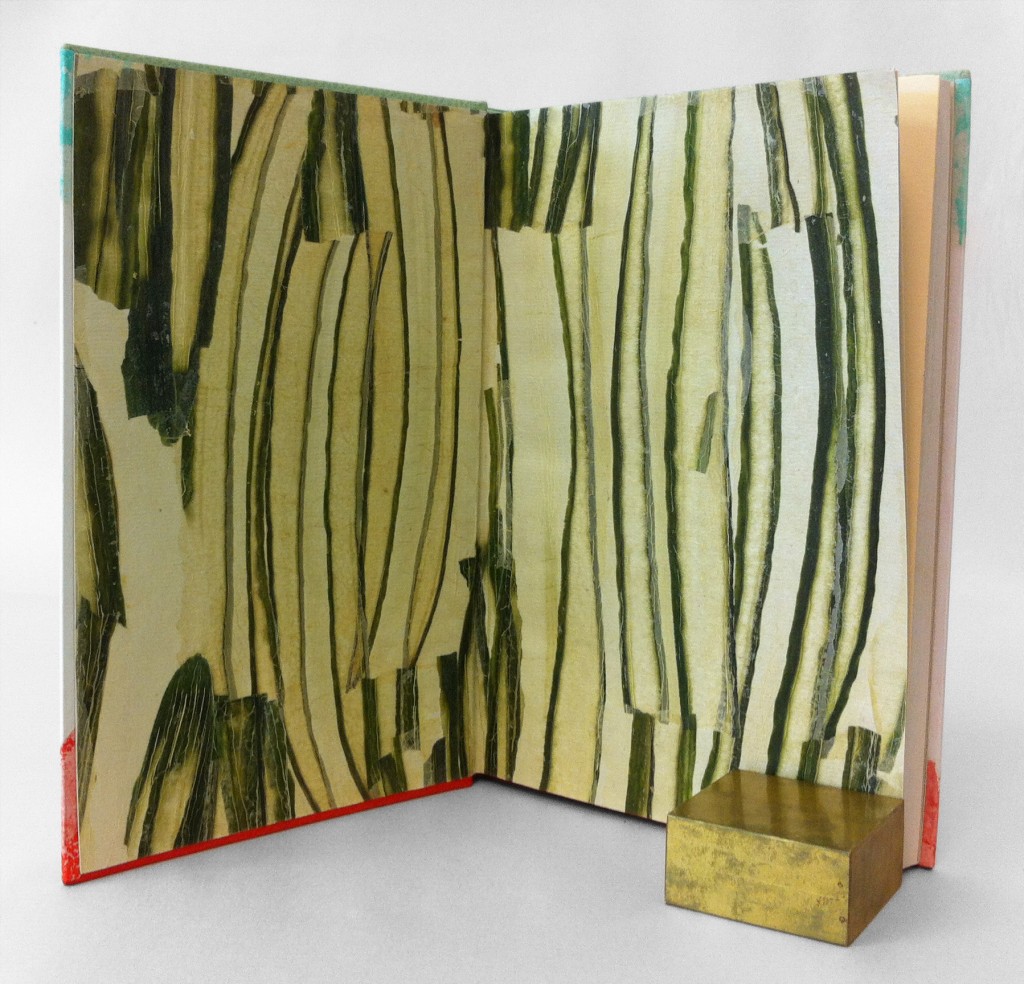 The book is housed in a clamshell box, the trays are covered with light gray Hahnemuhle Ingres and lined with smoke Ingres. The case is covered with silver Canapetta and light gray Ingres in a quarter style covering.