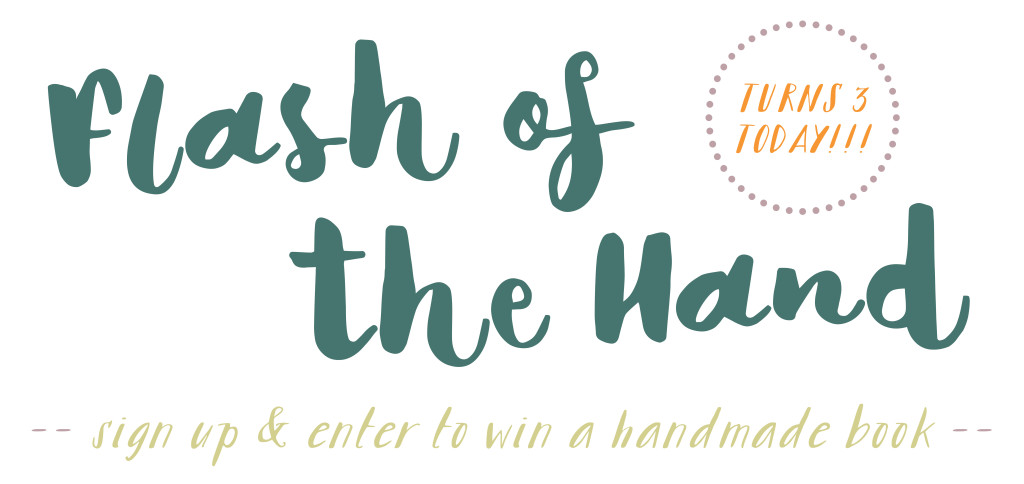 Flash of the Hand turns 3 today!!! I'm so grateful to my readership (that's all of you). Your comments (both on and offline) are joyful surprises that affirm the work that I put into every post. To date I've conducted over 25 interviews with many wonderful bookbinders and book artist, I've shared my work from the bindery and just launched a newsletter! This year has been crazy busy and I'm glad to have brought you in on the journey. To celebrate I'm offering the following giveaway.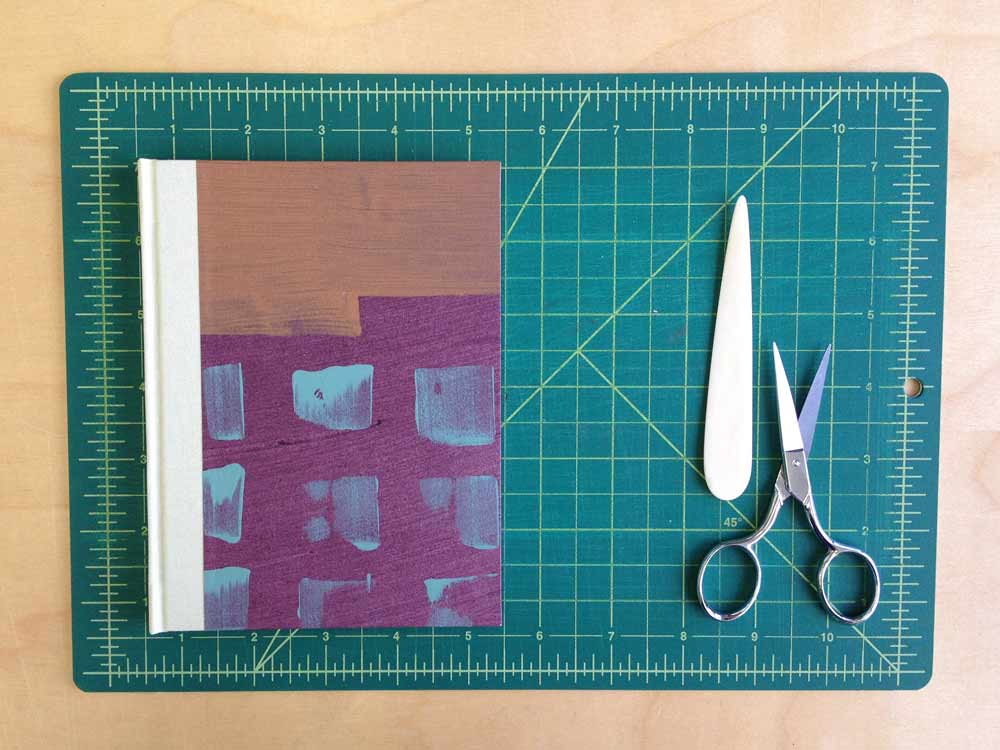 In order to enter and win the book shown above I need you to do one of the following tasks (and then let me know about it in the comment section of this post):
sign up for my monthly newsletter
OR
subscribe to the blog
It's that simple. If you're already signed up for one (or both :)), then just say so in the comment section. Giveaway ends on July 31st (12:00am EST). The winner will be announced via email, so don't forget to include it when you submit.
Looking forward to another year of posts! Thanks everyone!