AUGUST
Focus on Clamshell
4 Sessions // August 31 – September 9 (Tues and Thurs evenings)
6:00 – 8:30pm (EST)
Sign-up by August 18 to receive you material kit! – ONLY 2 SPOTS LEFT

A clamshell box is a common and elegant way to house and protect a binding. In this workshop students will learn how to measure and cut down materials to make two custom clamshell boxes to house books from their own library. The first box will be covered in full cloth, while the second box will have a leather spine with suede lining the inside. Each box will be finished with a printed label.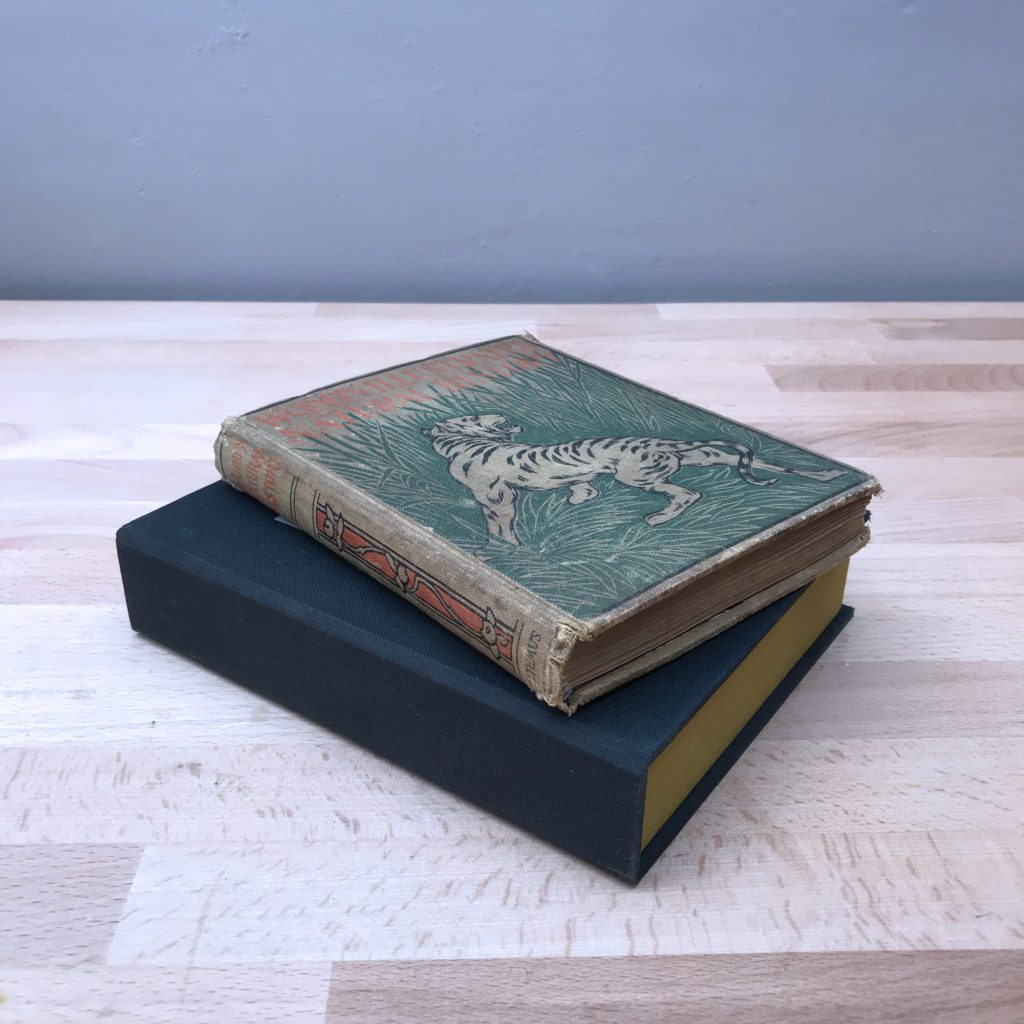 ---
SEPTEMBER
Embroidered Leather Binding
6 Sessions // September 28 – November 2 (Tuesday evenings)
6:00 – 8:00pm (EST)
Sign-up by September 15 to receive you material kit!
In this workshop, students will work from start to finish on their own embroidered leather binding over the course of several sessions. Students will be asked to prep their own text block and leather for a full leather case binding, however a kit of materials is available for purchase. Students will be introduced to a few hand-embroidery stitches and the best techniques for sewing into leather, cloth, and paper. We will also discuss ways to transfer the design onto the material, how to incorporate onlays and how to prepare the finished embroidered piece for covering.
---
OCTOBER
Trio of Japanese Bindings in a Wraparound Case
3 Sessions // October 3 – 17 (Sunday mornings)
10:00am – 12:00pm (EST)
Sign-up by September 20 to receive you material kit!
In this workshop, students will construct a common Japanese binding model, traditionally referred to as yotsume toji or 4-hole binding. With this pattern as the foundation, students will also learn the hemp-leaf and tortoise-shell pattern. We will build the models in a traditional manner, while incorporating western tools and equipment. To finish, we will construct a wraparound case held together with bone clasps to house all three models.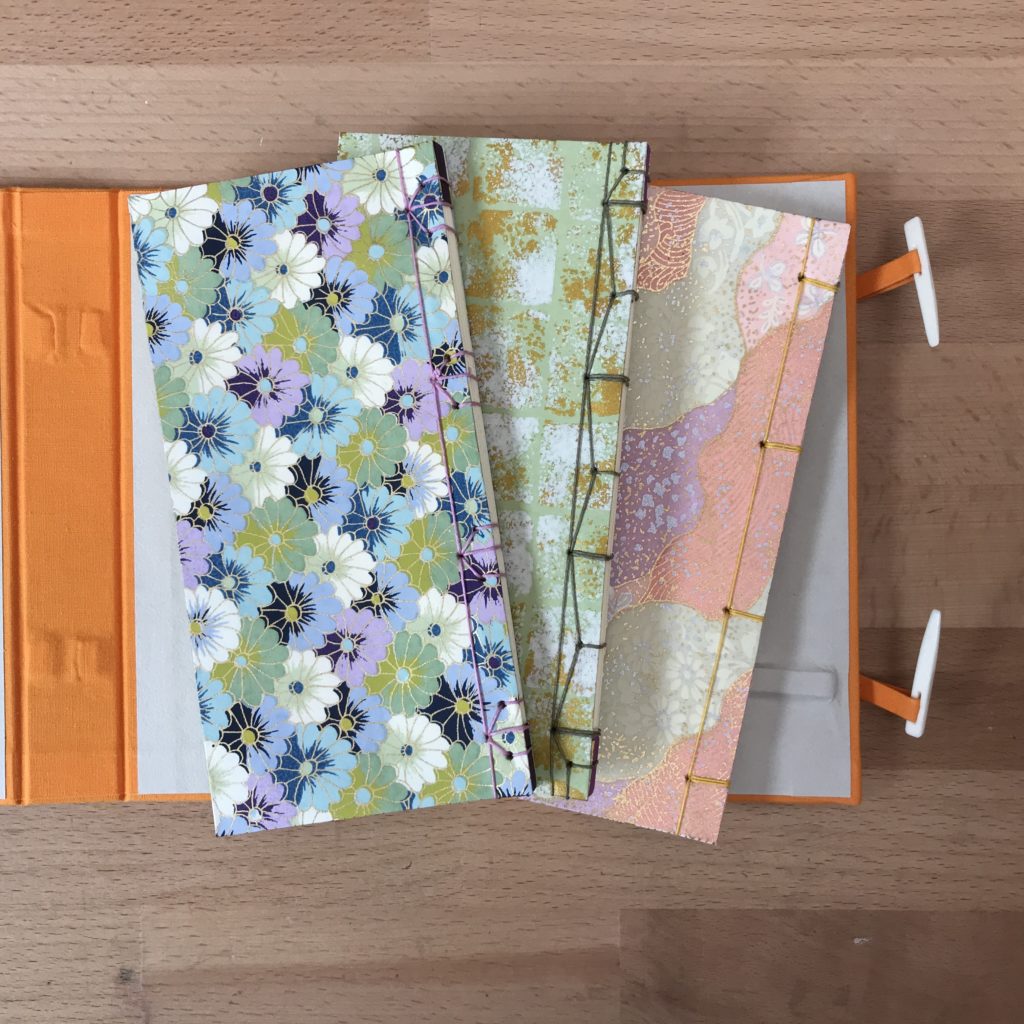 ---
NOVEMBER
Secret Belgian + Single Signature
November 8 – 12 (Monday – Friday)
Maine Media Workshops + College
Rockport, ME – In-person
During this week-long workshop students will explore variations within two different styles of binding: Secret Belgian and Single Signature.

Choose Your Own Adventure: Cross Structure
1 – 5 Sessions // November 30 – December 14 (Tues and Thursday evenings)
6:00 – 9:00pm (EST)
Sign-up by November 18 to receive you material kit!
The Cross Structure binding is a non-adhesive binding that offers much freedom to the text block. This 20th century design is greatly inspired by the Long Stitch bindings of the medieval era and can be constructed in a range of styles. The structure is uniquely constructed by interlocking the front and back cover at the spine. It is suitable in conservation or new bindings, such as journals or decorative bindings. For this workshop, you can sign up for any number of sessions.
Choose Your Own Adventure:
Session 1 – Basic
Session 2 – Protective
Session 3 – Hidden
Session 4 – MarcoPolo
Session 5 – Solo
Sign up for all 5 and receive a $25 discount.