There are just a few workshops left in 2021 to sign-up for!
OCTOBER
Trio of Japanese Bindings in a Wraparound Case
3 Sessions // October 3 – 17 (Sunday mornings)
10:00am – 12:00pm (EST)
Sign-up by September 20 to receive you material kit! – 3 SPOTS LEFT!!

In this workshop, students will construct a common Japanese binding model, traditionally referred to as yotsume toji or 4-hole binding. With this pattern as the foundation, students will also learn the hemp-leaf and tortoise-shell pattern. We will build the models in a traditional manner, while incorporating western tools and equipment. To finish, we will construct a wraparound case held together with bone clasps to house all three models.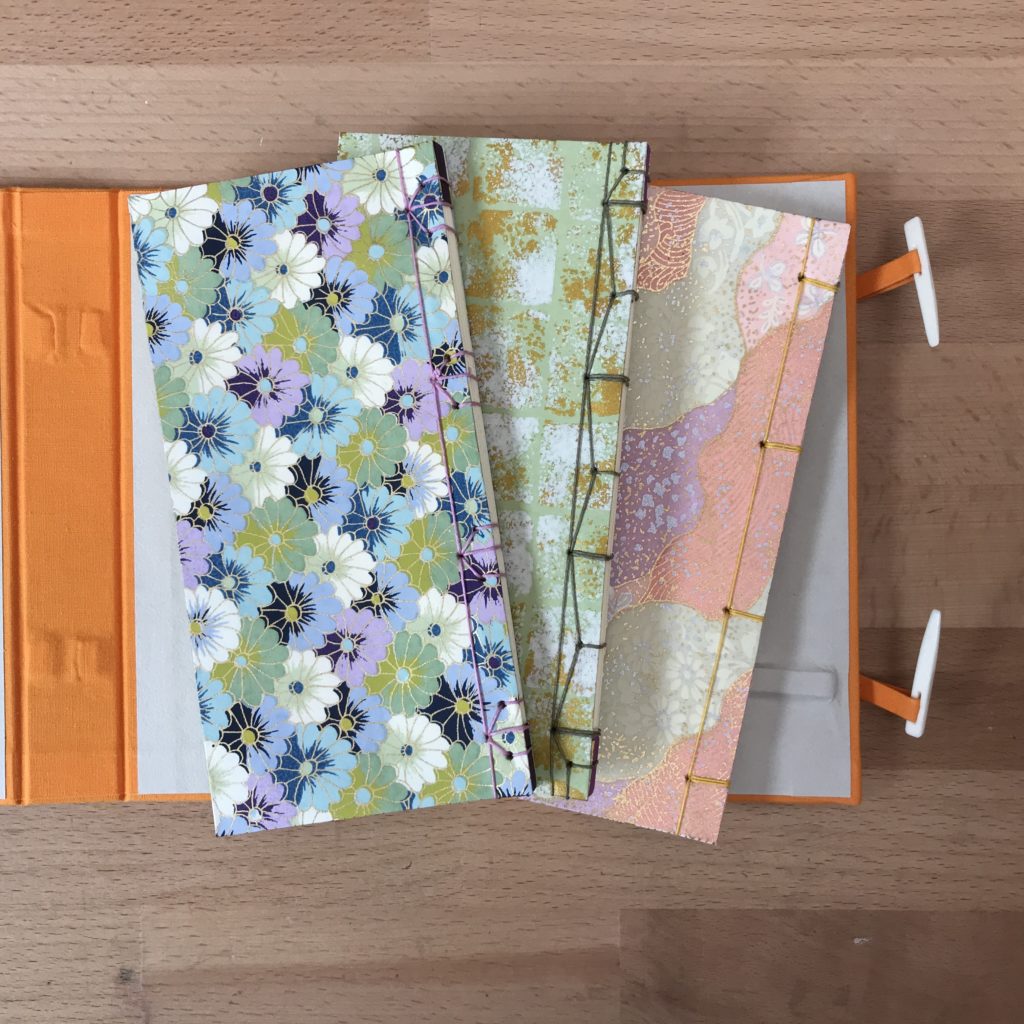 NOVEMBER
Choose Your Own Adventure: Cross Structure
1 – 5 Sessions // November 30 – December 14 (Tues and Thursday evenings)
6:00 – 9:00pm (EST)
Sign-up by November 18 to receive you material kit!
The Cross Structure binding is a non-adhesive binding that offers much freedom to the text block. This 20th century design is greatly inspired by the Long Stitch bindings of the medieval era and can be constructed in a range of styles. The structure is uniquely constructed by interlocking the front and back cover at the spine. It is suitable in conservation or new bindings, such as journals or decorative bindings. For this workshop, you can sign up for any number of sessions.
Choose Your Own Adventure:
Session 1 – Basic
Session 2 – Protective
Session 3 – Hidden
Session 4 – MarcoPolo
Session 5 – Solo
Sign up for all 5 and receive a $25 discount.