JULY/AUGUST
Secret Belgian Binding
4 Sessions // July 9 – 17 (Saturday – Sunday)
10:00am – 12:30pm (EST)
Sign-up by June 28 to receive your material kit! – 4 SPOTS LEFT

The Secret Belgian binding, also known as Criss Cross binding, was developed by Anne Goy in the mid-1980s and is influenced by traditional Japanese binding styles. The binding is simple and easy to construct; it opens flat and is perfect for thinner text blocks. Students will construct 3 variations of this structure, including a style which uses Tyvek as the binding agent.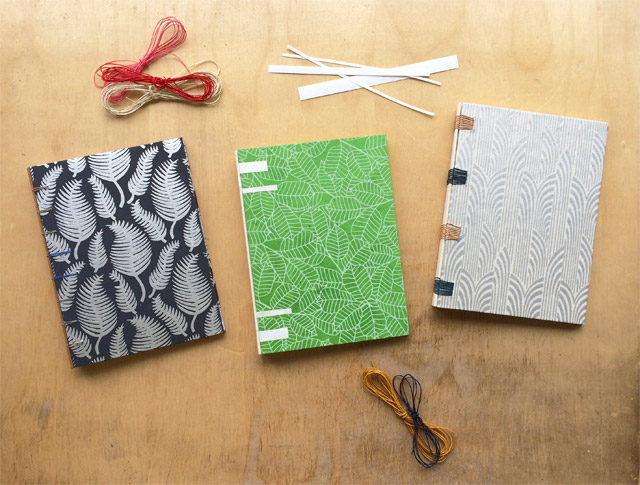 Focus on Clamshell
4 Sessions // July 26 – August 4 (Tues and Thurs evenings)
6:00 – 8:30pm (EST)
Sign-up by July 14 to receive you material kit!

As a bonus, I'll select two students and make my demo boxes for a binding in their personal library!
A clamshell box is a common and elegant way to house and protect a binding. In this workshop students will learn how to measure and cut down materials to make two custom clamshell boxes to house books from their own library. The first box will be covered in full cloth, while the second box will have a leather spine with suede lining the inside. Each box will be finished with a printed label.