I was invited by North Bennet Street School to speak about my binding in the exhibit Drop Dead Gorgeous: Fine Bindings of La Prose du Transsibérien Re-creation. It was a real joy to participate in this exhibit with so many other incredible binders, many of whom I seek out for design and technique inspiration.
I chose to create a design that would highlight both of the original contributors: Blaise Cendrars and Sonia Delaunay-Terk. Since the text is a facsimile of the original 1913 artist book, I also wanted to give a nod to Kitty Maryatt who set about on an ambitious project of letterpress printing and traditional French pochoir.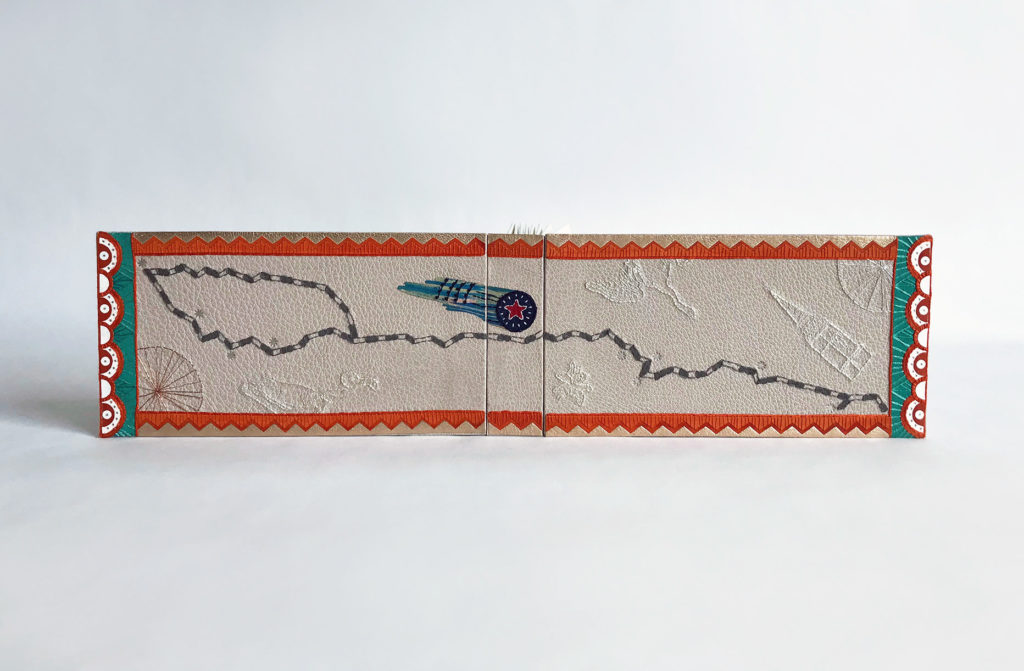 In my talk I discuss my general process for creating a design binding, while looking at the specific design and techniques used on La Prose. The design on the cover is pulled directly from Cendrars' poem in a loose interpretation of 17th century star charts. Below is a slide pulled from my presentation showing how I used images of St. Basil's Cathedral in Moscow to design the border of my design.
Check out the presentation to learn more about my embroidery technique and what other inspirational elements from the text found their way into the design.