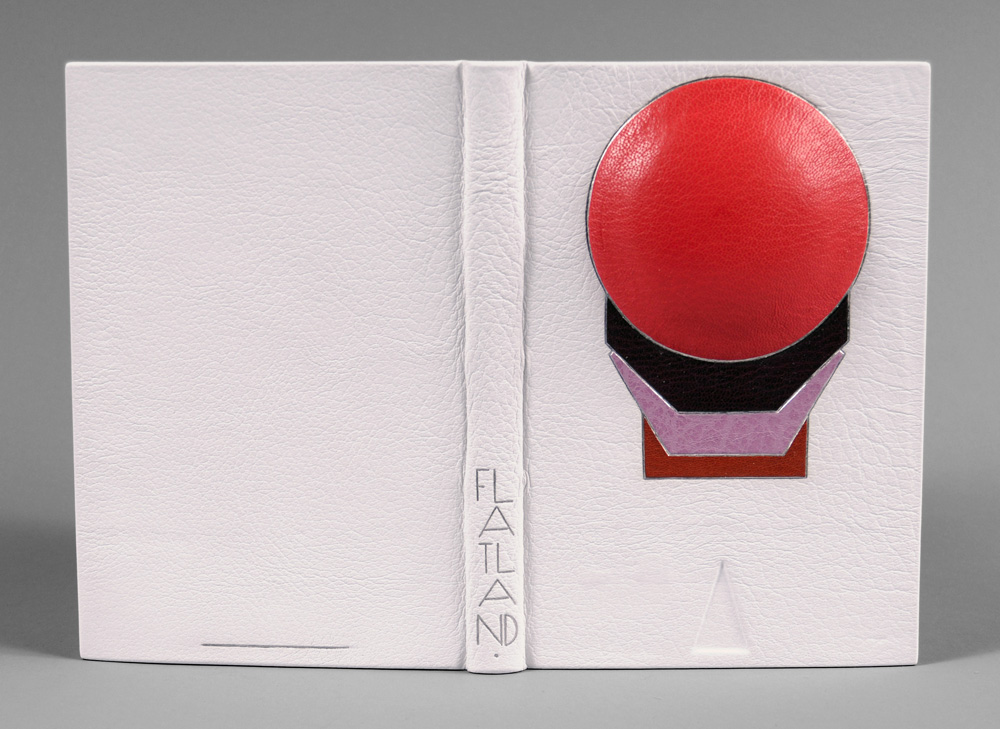 This fine binding of Flatland: A Romance of Many Dimensions by Edwin A. Abbott was completed for the Guild of Book Workers National Traveling show 'Horizon'.  The show opened on June 8th at The Great Hall at the Margaret I. King Special Collections Library in the University of Kentucky and will soon be traveling to the Utah Museum of Fine Arts in Salt Lake City for the grand opening of the Standards Seminar on October 11, 2012.
I choose Flatland (not only because it's one of my favorite science fictions novels), but I wanted to challenge myself by creating a 3-dimensional cover for the binding.  Abbott's novella is an observation on the social hierarchy of Victorian culture set in a fictional 2-dimensional world known as Flatland whose denizens are geometric figures which defines their place in the social ladder (women are depicted as lowly lines).  Readers are guided through the text by a Square who dreams of other dimensions and challenges the authority of the high class Circle.  As you move around the book, a sphere begins to emerge from the cover, illustrating the Square's discovery of the third dimension.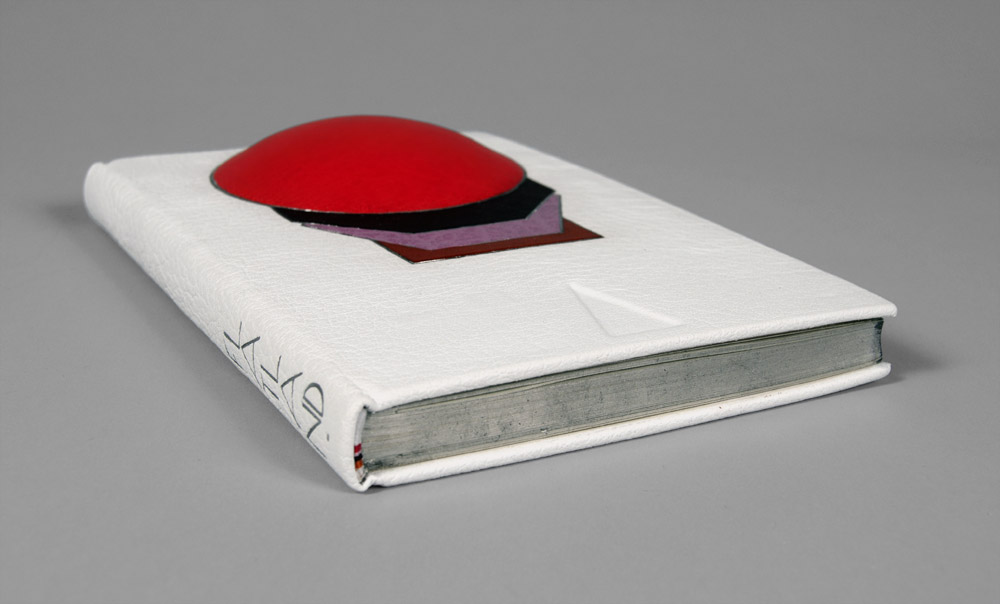 The book has been bound in white buffalo skin, while the shapes are tooled onlays of both goat and buffalo with palladium outlines.  A plastic lens was mounted to bass wood to give the right dimension for the sphere and adhered to the front board before covering.  The order of the shapes was taken from the hierarchy listed in the book, while the layout was greatly inspired by Art Deco bindings of the early 1900s.  The edges of the text block are gilt with Palladium leaf over a base of graphite; headbands have been sewn to mimic the color pattern created by the shapes.
The title was tooled with palladium using a series of line palettes and gouges to create a custom font.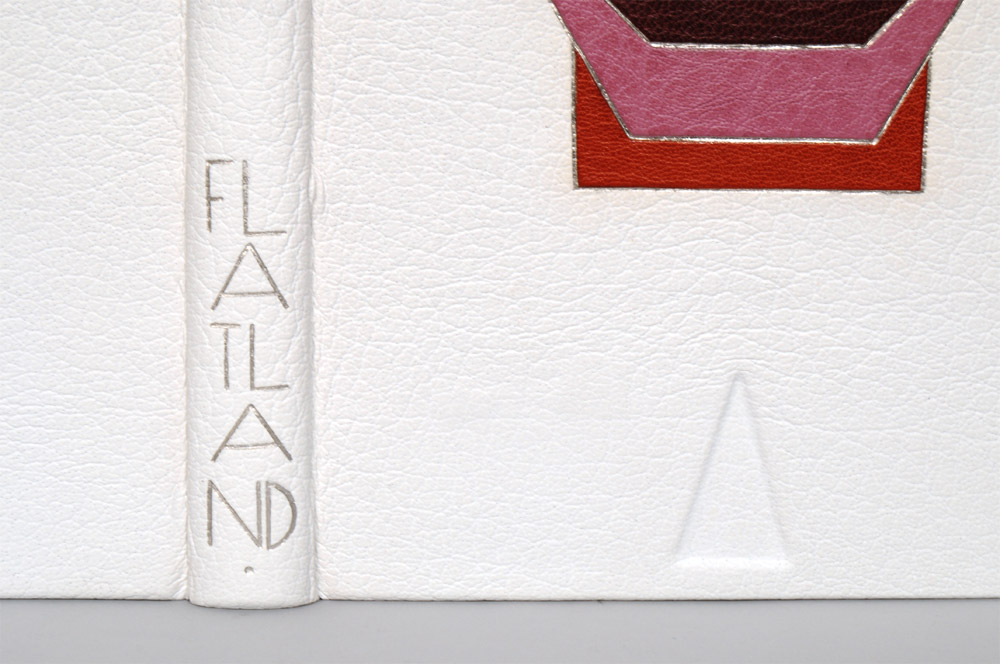 At the beginning and end of the text block a pop-up of a cube is revealed representing another opportunity to transform a 2-dimensional object into a 3-dimensional one.  The book is housed in an elaborate enclosure, in order to protect the raised area of the cover a spacer was constructed with a circle cutout.  The spacer is lined with leather and white suede on the side facing the book and paper on the other.  A chemise lined with white suede encompassed the spacer and book.  All three components rest inside a leather spine clamshell box.  The title and an image of the Flatlander's home are tooled on the spine of the box.