This is what happens when you drop concentrated liquid drugs onto exposed film. In the series, All you can feel, German artist Sarah Schönfeld experimented with the effects of certain legal and illegal substances. The images reveal the reaction of each chemical as it breaks down the film substrate. Imagine what it might be doing to your body. The image above is Estrogen.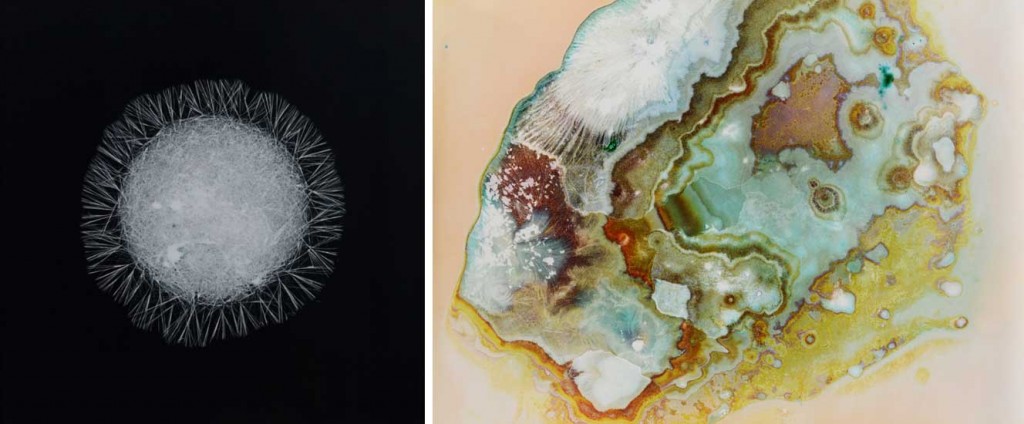 Make sure you click on the images to enlarge and check out the amazing details. The results teeter between ethereal imagery to mineral samplings. Above on the left is Caffeine with MDMA on the right. Below are two examples of Ketamine.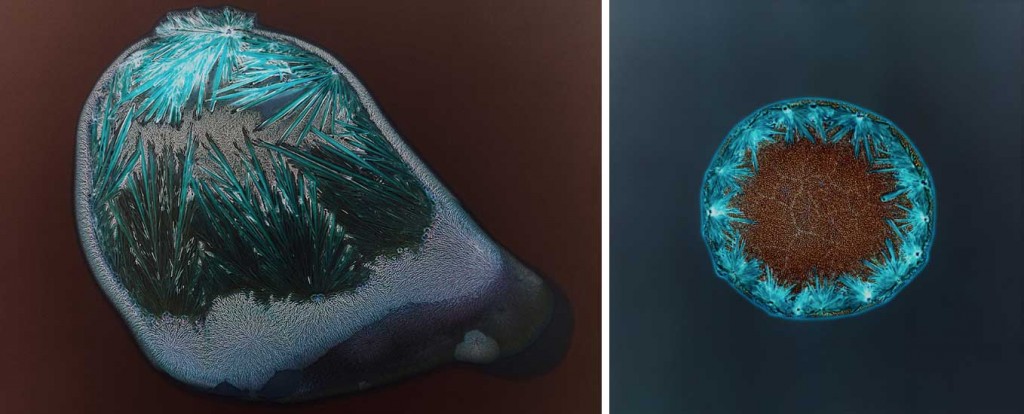 Pictured above on the left is Heroin with Crystal Meth on the right. Below are LSD on the left with a mixture of Speed and Magic on the right.