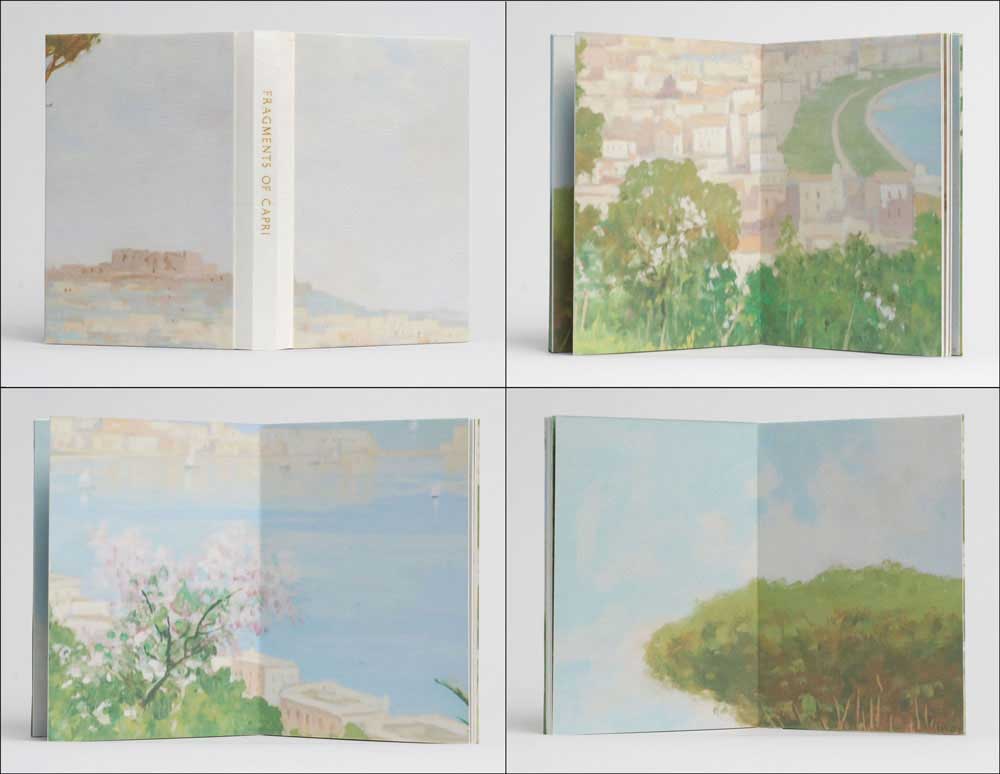 A painting that hung above the sofa in the childhood home of Karen Hanmer became the inspiration and source material for Fragments of Capri. Taking an object that had become so engrained in the landscape of her surroundings, Karen reproduced the painting full size as several inkjet prints then proceeded to trim the painting down to postcard size pieces.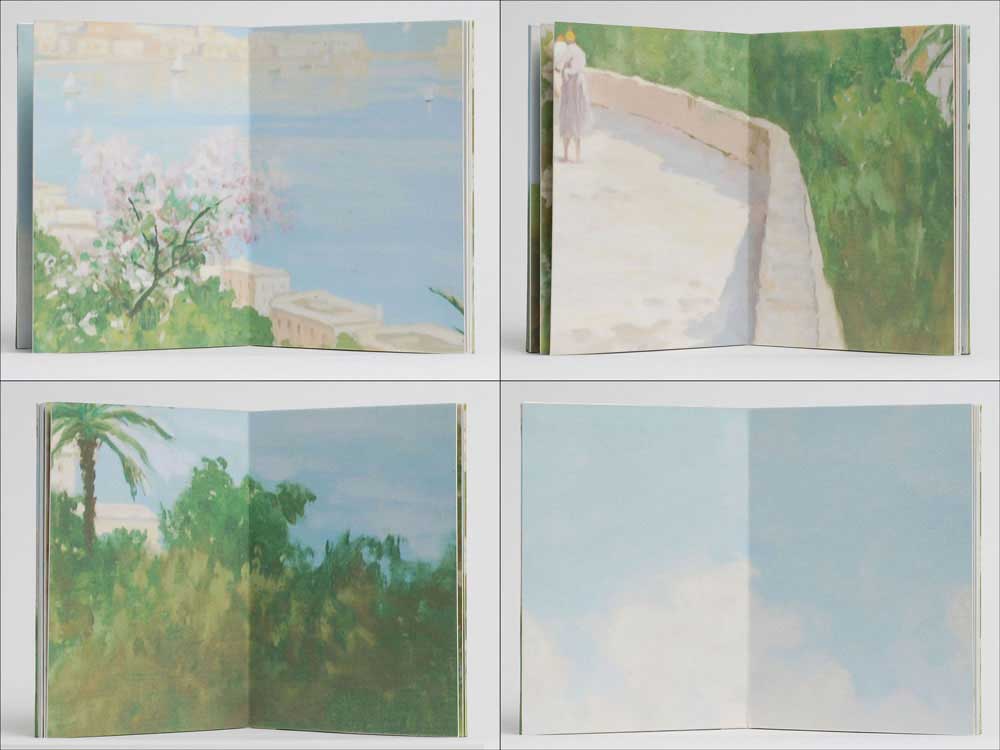 Bound within the pages of this drum leaf structure the viewer is given a disjointed look at the painting. Although each spread creates an appealing and what appears to be finished painting, a sense of belonging quickly creeps into the narrative. Created in 2011, Fragments of Capri, is an unnumbered edition of 100. Each book is unique in the variation to covers and interior pages. The spine piece is vellum stamped with gold foil.
Horizons… Capri is a similar edition where Karen continues to deconstruct and reformat this familiar painting, further fragmenting our memories of the past.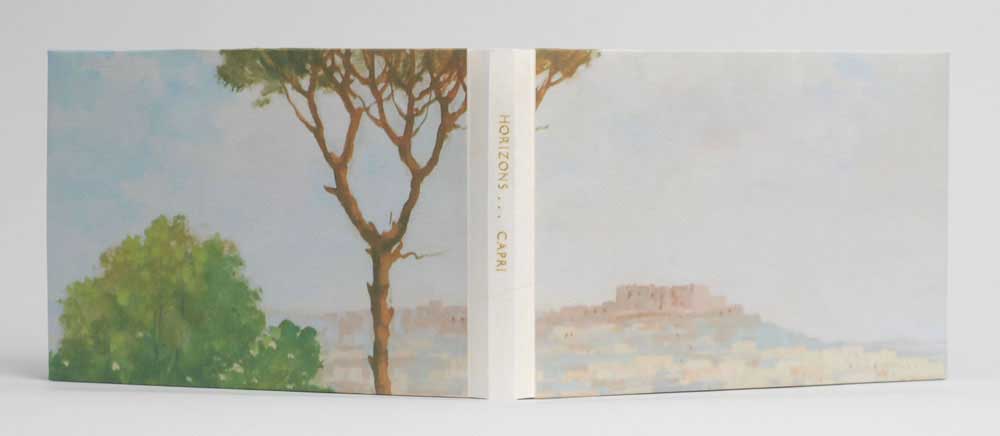 Bound in the drum leaf structure with a stamped vellum spine piece, Horizons… Capri was also created in 2011 in an unnumbered edition of 30. This artist book is currently on display as part of the Guild of Book Workers traveling exhibition: Horizon. 
I love these two books. The soft edges and pastel colors of the painting are beautifully paired with vellum and a touch of gold foil. Did your initial concept include both books or did one stem from the other?
Before I began binding, I photographed my husband's family painting hanging above the sofa it was commissioned to match. Ever since, I'd wanted to make something with my family's painting. I was invited to make a piece for an exhibit where the works would be assembled by the viewer. I thought of a puzzle or maybe a cube constructed from a photo of the painting. That fell through, but then a friend asked for a set of 50 of something to include in his Fluxus-inspired journal. I photographed the painting, color-corrected the file to match the original, inkjet-printed several copies life-size, then cut them into postcard-size pieces.
Working with these small prints gave me the idea to use the photograph of the painting for books also. I liked the idea of a fragmented walk through the dreamy landscape, and my first idea was to reference a pocket-sized travel-guide. The Guild of Book Workers had announced the theme "Horizon" for their next traveling exhibit, and I realized if I cut the full-size printed photo of the painting into eight long rectangles, each piece would contain an obvious horizon line. I'd been hoping for a chance to use vellum as a spine for a drum leaf or sewn boards edition, and I think the gold stamped title makes the vellum look particularly luminous.