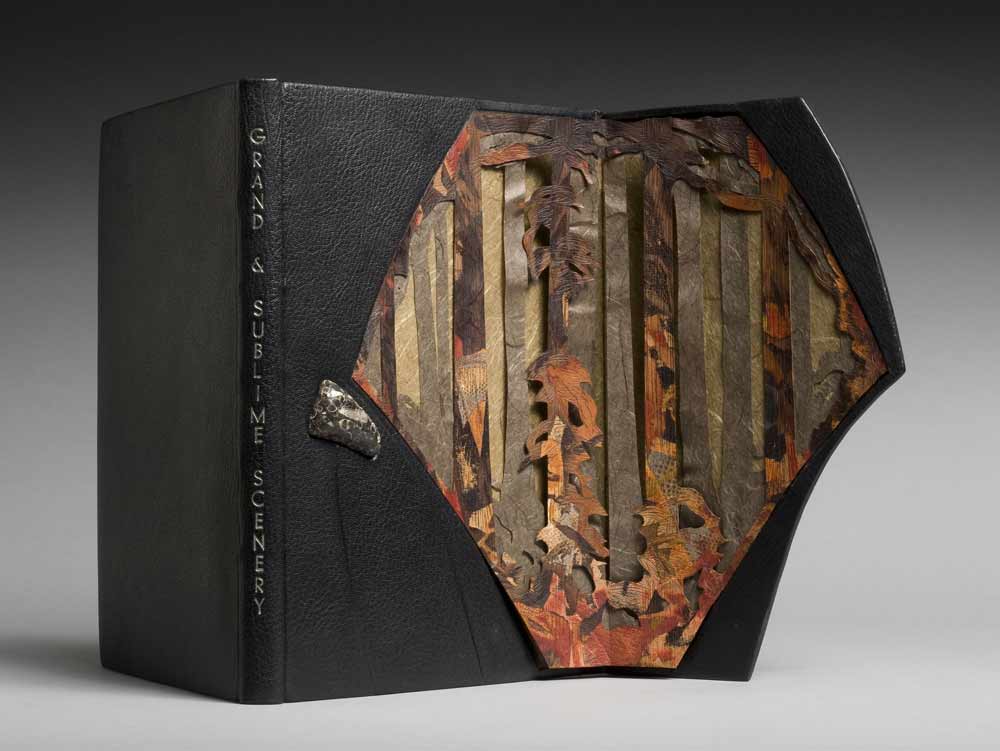 W.W. Elliot's Grand and Sublime Scenery was bound by Coleen Curry in 2008 as a French-style fine binding, sewn on cords with lace-in boards. Covered in black Morocco goatskin with matching edge to edge doublures; cover has an embedded Colorado agate. The head edge is decorated with graphite and title is hand-tooled in palladium. 
The book is about the grandeur of the Sierra Nevada, which inspired Coleen to create a structure that would excite awe and showcase the timeless expanse of the landscape. The front cover panel is held in place by magnets and opens three-quarters outward to reveal elements of rock and giant redwood trees. The interior panel is designed with a layer of blind tooled lacunose (sanded leather) and two layers of Japanese paper.
In 2009, Coleen's binding was selected for the Guild of Book Workers traveling juried exhibition Marking Time. The exhibition traveled throughout the country until March 2011.